Off-plan properties are setting a future investment trend in Dubai currently. The city with its 3m+ population and one of the wealthiest cities in the world, is a place that has no limits in real estate investment opportunities. The city has a unique cultural vibe and offers the exotic lifestyle of the rich and famous. Off-plan property market is a very successful real estate model in Dubai for good reason with 72% of real estate transactions being off-plan sales.
Buying off-plan property in Dubai has multiple benefits for an investor or someone hoping to take up residence in the near future. To begin with, the price of off-plan properties is reduced quite significantly from standard property prices in the region. This is very attractive to investors looking to buy cheaply at a below-market-value (BMV) price and sell at a higher rate making potentially thousands in returns! This higher appreciation as the closer to when the property gets completed is how investors have made their riches. As an added bonus, any upfront costs tend to be smaller and more affordable in line with developer's making their off-plan property portfolios sell quicker. Off-plan properties are brand new and often customised to some of the buyer's preferences.
To summarise the benefits:
Buying off-plan Dubai property at BMV discounted rates
For Dubai, purchasing off-plan makes you eligible for various interest-free payment plans and schemes
Lower upfront costs and smaller deposits.
Buying a new un-lived in apartment or property
High appreciation with the right property and market climate conditions
Can often customise property to your preference
Over 50% of off-plan UAE properties have been handed over the past 12 years and all projects are tied to tight construction schedules. However, understand that there are risks, such as delays that affect the investor's own timings. However, Dubai Land Department was founded to protect investors, and in the past few years introduced a law which means developers can legally only delay a project by 12 months. The Dubai real estate market, like any other city, has seen some turbulent shifts resulting in buying at what is thought to be a good price only to see the market value decrease (of course, there's always the chance the exact opposite can happen as an investor would always prefer).
The ONE Investments team recommends that all investors do thorough research when purchasing off-plan properties. Like with all off-plan properties and investments, there's an element of risk. Investors need to be prepared to understand rules and regulations in buying abroad and taking up residence.
ONE Investments is a trusted and established name in Dubai real estate with over five years' experience in dealing with all matters property. Helped by knowledgeable experts who will guide investors through all the necessary stages of their purchase. Most issues with off-plan can be mitigated by careful consultation and research at the earliest possible stage.
The ONE Investments off-plan property portfolio contains many desirable projects in prime locations such as a Dubai Marina, Downtown and Jumeirah Village, offering apartments and villas with multiple bedrooms.
View 1 Bed Apartment Property in Dubai Creek Harbour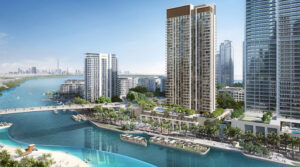 View 1 Bed Apartment Property in Dubai Emaar Beach Front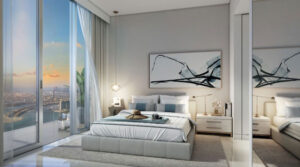 View 1 Bed  Apartment Property in Dubai Aykon City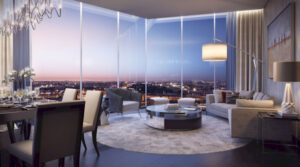 You can view all our Dubai properties here.
Our consultants are on hand to assist in answering any of your questions. Just contact us using our enquiry number (+44 (0) 203 911 5892 or +1 (646) 908 2628) or use our contact form here.