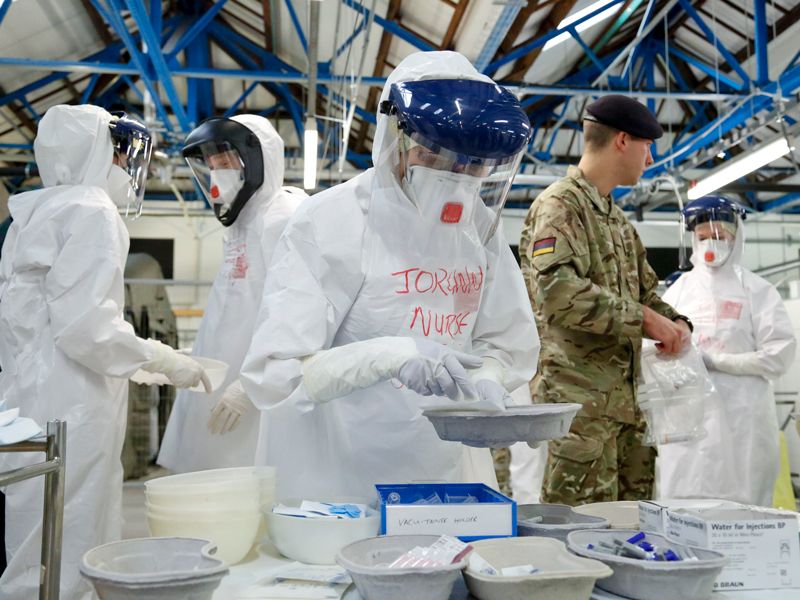 Novel CoVid-19, a word everyone is aware of and has shocked every human being. Since the coronavirus disease outbreak in Wuhan, China has been declared, the world has been turned upside down. It has already spread across almost in more than 100 countries, infecting more than 2,00,000 and killing more than 10,000 patients. With the outbreak of the disease, the world economy has taken a great hit, the stock market is seen crashing down. It has affected almost every sector of the industry.
Top authorities of every country are trying hard and putting every possible effort to contain the virus and stopping its spread. They are making decisions to the extent that they have started declaring lockdowns to stop them further. At one side doctors, hospital staff, authorities are taking great care of infected and suspected citizens and on the other hand, the great minds of each country are working round the clock to find a vaccine of this contagious virus. Despite all the efforts, the number of infected people is increasing, no promising results are evident from the efforts of scientists to stop CoVID-19. Things are very uncertain in this situation and the market is volatile. 
We have already talked about an expected increase in London's property prices in 2020 in another article. Boris Johnson's landslide victory has given political stability and certainty in Brexit. It has also boosted buyer's confidence in the Capital, with a mini-surge in overseas investors completing deals over the past week. Estate agents also reported a "post-election bounce" in the second half of December. "Things usually quieten down before Christmas, but we had three times the number of offers in the last two weeks of December than the first two weeks," said Marc von Grundherr, director at Benham & Reeves.
"Fewer properties, with sustained levels of demand helped push up average prices, which increased by 2.4 percent across prime central London in the last quarter of 2019 compared with the last three months of 2018. This represented the first annual increase for six quarters," said Marcus Dixon, LonRes head of research. 
The gap the London property market, demand and supply has set the trend of property prices in an upward direction which has given an opportunity for sellers to get their property on the market for a spring move. London's property market was witnessing a great increase in sales until the Coronavirus spread.
Unaffected London Property Market
The Coronavirus spread has put a dampener on momentum for the foreseeable future which was in progress before the outbreak.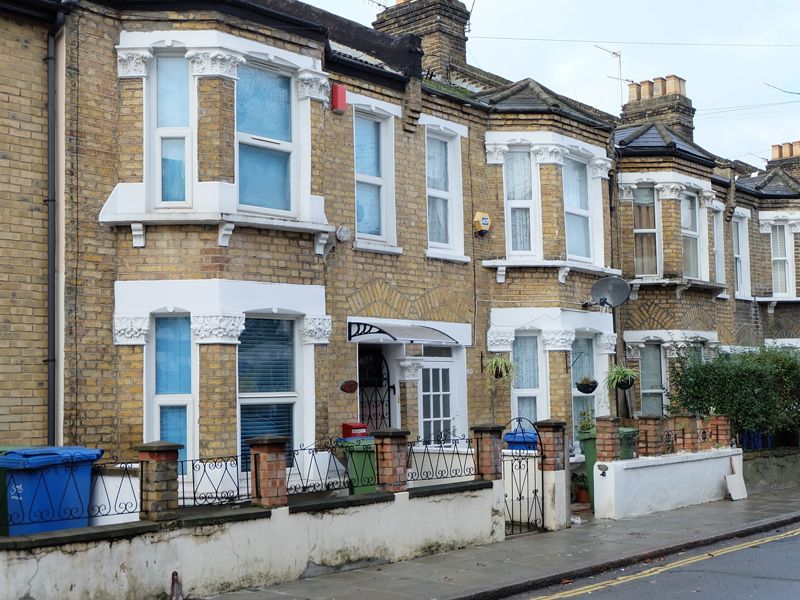 "The vast majority of our sales viewings — more than 90 percent — went ahead up until Thursday last, March 12. However, since Friday both buyers and sellers are being much more cautious," said Paul Cosgrove, director at estate agents Finlay Brewer.
"The full outcome of coronavirus is not fully understood by anyone in the property industry as of yet, but in a similar way to Brexit, only very motivated buyers and sellers are keen to continue operating in this unknown environment."
Though the Corona virus has affected many industries, however, London's property market seems to be unaffected. Property dealers are arranging facetime meetings and viewings to maintain communication. With this alternative, the pandemic of Coronavirus will have a lasting impact on the property market and will set a trend for future property transactions. 
Tim Macpherson, head of London residential sales at Carter Jonas said: "While activity has slowed significantly, our pipeline of sales is holding well. And while stocks and shares investments have taken a blow, the property is often a haven.
"As a traditionally face-to-face business style, it may well have a lasting impact on how we operate viewings for the indefinite future, embracing technology and creative techniques that suit ever-changing consumer needs," said Jamie Read, director of London estate agent Tavistock Bow.
Though the property consultants and buyers have found an alternative for a property transaction, the prices of the property market will take a hit of its upward trend. However, sales seem to be boosted with an effect of the current turbulence in the equity market. Many investors who sold out stocks in view of stock market volatility are looking for any alternate options for investment.
"Investors should be looking at fixed-return and less risky alternative investment options," says Yann Murciano, CEO at BLEND Network. "We have already seen investors liquidating their equity positions and looking for alternatives that provide steady yield."
Following Boris Johnson's landslide election victory in December, the price of property coming to market in the capital surged 5.1% year on year last month to an average of £638,826, the highest annual rate of growth since before the EU referendum in 2016, according to Rightmove. The sales of the property market have jumped to its highest level in four years and there is no sign so far of the drop in buyer interest or activity.
To counter the effect of the coronavirus crisis, banks are taking precautionary measures to bridge coronavirus related economic disruption. The Bank of England made an announcement to cut rates, which will make mortgage cheaper with the additional and very dramatic stimulus measures announced, will have a positive effect on the UK economy in the medium term. The measures taken by the bank will also support demand if it feeds through to lower mortgage rates. 
For people who may be worried to buy a home right now due to the market, Mr van der Heijden said: "People should go for a home because it's their dream home, and they can afford to live in it now and in the future.
"I don't think the availability of mortgages will change that much.
"In that sense, it is just as good a time today as it was a week ago and probably is in a month' time."
Also, the introduction of stamp duty at 2% for overseas buyers of UK property, shall come into effect from April 2021. It means there is now a closing window of opportunity for foreign investors in UK property. This could create demand at a time when the property market would otherwise be running out of steam.