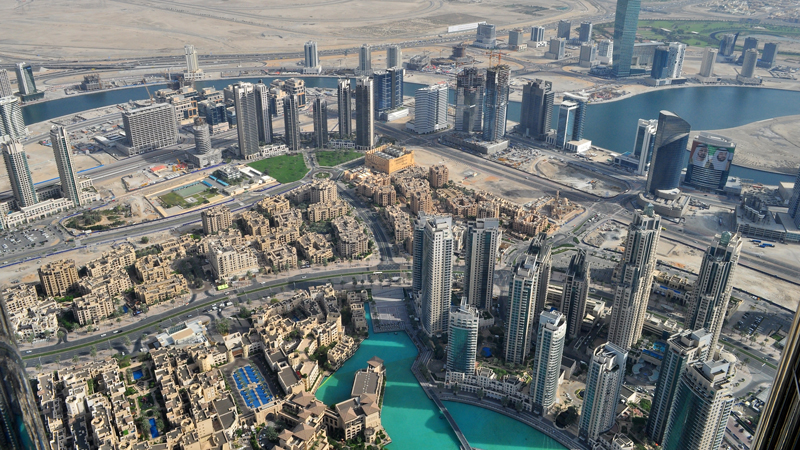 Being a real estate investor, you always look for properties that are available at affordable prices and the year 2020 is all set to offer you affordable apartments in Dubai. Dubai has already witnessed a growth of 20 percent in real estate market in 2019, which was 11 years high, this was result of measures taken by government such as formation of a Higher Real Estate Committee, headed by Sheikh Mohammed, Ruler of Dubai, which has achieved balance between supply and demand in the sector.
Developers have also offered different incentives to attract buyers and tenants, which included extended post-handover payment plans ranging from three years to up to 20 years, rent-to-own schemes and guaranteed rental returns, cut-price school fees, a buy-one-get-one-free model and waved completion fees, which has also increased property sale transactions. As per analysts, the above trend will also continue in 2020.
---
Townsend expects this to continue. He said: "This year, we can also expect to see a continued focus on providing the community with flexibility including longer payment periods, rent-to-own schemes and more access to homebuyer funding structures."
---
Changes in different regulations such as guidelines to improve real estate agents, restructuring the legal provisions of the agency and the launch of the Real Estate Investment Opportunities initiative, has already been implemented by Dubai's Real Estate Regulatory Agency (RERA), which makes the year 2020 a perfect time to invest in Dubai property.
---
Simon Townsend, senior director – strategic advisory, CBRE, told Arabian Business: "As we enter 2020, we can expect the further enforcement of RERA regulations; this will continue to protect the interests of the market participants and will only serve to further increase interest in the UAE as it becomes a global hub for real estate."
---
Analysts say due to affordable housing in Dubai, residential property supply is set to hit an all-time high in Dubai in 2020. The year 2020 will be the key year to set the direction of prices and rentals in the coming years as it will mark the scale in terms of the balance between demand and supply.
---
Aditi Hariharan, associate partner for strategic consulting and research at Cavendish Maxwell, said tangible measures have now been taken to curb oversupply, including the formation of the Higher Committee for Real Estate Planning and developers holding back on new launches and focusing on projects under construction instead.
---
"Dubai will be at the global center stage during Expo 2020 and while we are excited to see what this year brings to the city in terms of population growth, tourism and investment inflows, we remain cautiously optimistic about the city's real estate near to midterm outlook. A positive turn around in prices and bottoming out of the market is yet to be seen, however, we expect this year to act as a catalyst towards real estate recovery as the market continues to adjust and potentially plateau over the coming years," said the Prathyusha Gurrapu, head of research and advisory at CORE.
She said landlords are flexible to maintain occupancy, with leasing incentives expected to continue, including rent-free periods and longer contract terms, refurbishing units or contributing to utilities. "We are also witnessing a higher number of cheques increasingly becoming the norm, particularly in the lower to a mid-market segment where tenants are price sensitive and barriers to relocation are low."
Dubai Marina retained its title as the most popular area for apartment sales in the city during 2019, while Palm Jumeirah continues to attract the highest number of buyers and investors for villas, according to UAE-based property website Bayut.
---
Haider Ali Khan, CEO of Bayut, said: "2019 has been a year where we welcomed a lot of positive resolutions to bolster interest in the Dubai property market. We are seeing the outcomes of these initiatives with transactions increasing consistently year on year.
"We can expect this trend to continue in 2020 as well. It is certainly going to be another year of many firsts for Dubai. We will be seeing a lot of new initiatives before the Expo 2020 launches in October. Construction will be completed for a lot of projects which have been developed specifically for the event, whether it's for residential, commercial or tourism purposes. This will not only increase inventory, but it will also provide tenants and buyers with exciting alternatives that they can explore."
He added: "Overall, we can be optimistic about sustained interest in the Dubai property market. The world is coming to Dubai in 2020, and conditions are ideal for increased transactions for all stakeholders. Healthy ROIs will invite more investors, and innovative payment solutions will help tenants to consider transitioning into homeowners."
---
Why Invest in Dubai?
Dubai is offering higher returns than many other mature real estate markets. On average, investors can achieve gross rental yields of between 5-9%

Property prices per square foot are lower than many other cities globally

New visa laws linked to property investment enable investors to gain a residence visa subject to certain conditions

Highly favorable tax conditions