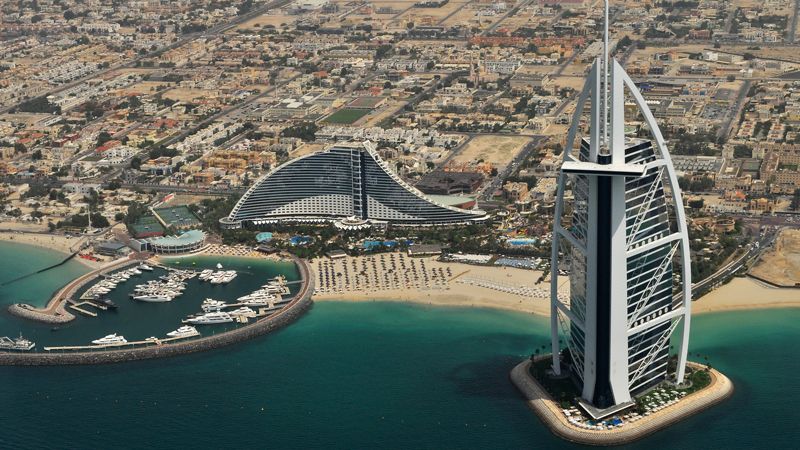 The investor or business always remains in the search of investment opportunities to yield high returns on his idle money irrespective of their business type. A real investor is one who makes a timely decision for an investment opportunity.
In today's world of global business trends, one always looks for investment opportunities not only in their country of residence but also in foreign countries. The world has also become very open for foreign investors making policies investor-friendly and hassle-free. This is done so as to attract foreign investment in their country and make their economy strong. 
Now, though the policies are investor-friendly, we tend to think twice about it. We are afraid of legalities while making up our mind to invest in other countries.
Among different types of investors, property investors are one such investor who keeps continuously looking for great deals to crack in and make huge profits. Dubai property has investors across the world keenly focusing in on the region, so that they don't miss a great investment opportunity. 
Dubai, which has 70 percent of the country's population as expats, had no provision for expats to own properties until the year 2002. Due to that expats had no option but to choose other countries for investment opportunities.
Dubai's Freehold Decree
The government of Dubai noticed this and introduced a provision so that expats could enjoy the 99-year lease of properties around designated areas of the city in the year 2001. In the year 2002, the government also introduced Freehold Decree, according to which, foreign nationals having age above 21 years, can buy, sell, lease and rent properties in specially designated areas around the city.
The announcement of Freehold Decree made Dubai a center for a lot of international investment, hence Dubai has become the hotspot not only for the Middle East for the entire globe. Dubai has a very simplified and hassle-free process of buying property and can earn high returns for expats. To invest in property in Dubai one does not need any special permission, hence property investment is being chosen by many expats as a profitable mode of investment.
Dubai is considered one of the most business-friendly countries in the Middle East, having a growth rate of 4 percent. Dubai's property market has witnessed a lot of ups and downs. Now when Dubai's property market is in its bouncing back phase, property investors across the globe are looking for various opportunities. Being a foreign investor, you remain hesitant about the legalities of the country of investment.
Below we have prepared a brief guide about buying a property in Dubai, which will help you make your investment decision wise and will clear your inherent doubts. Don't hesitate to contact us. We can help you explore your various property investment options.
Being Foreigner can you Invest in Dubai's Property?
The answer to the above question is yes. Yes, being a foreign investor, you can buy property in Dubai in certain designated areas of the city. Thanks to the Dubai government, which introduced ownership regulations in the year 2002. Since then it has become remarkably easier to buy and own property as a foreigner.
There are two most popular property types:
Freehold Properties (Musataha)

Long Term Leasehold (Usufruct)
Before buying a property in Dubai, the buyer should decide if the property he intends to buy is a villa, a townhouse or an apartment. Based on that choice, they must make a search in the respective community that features the type of property. 
Dubai has many freehold properties, which are in gated communities and offer several amenities and leisure facilities. Palm Jumeirah, Emirates Hills, Dubai Marina, Downtown Dubai are some of Dubai's upscale and most luxurious communities where foreigners can own properties.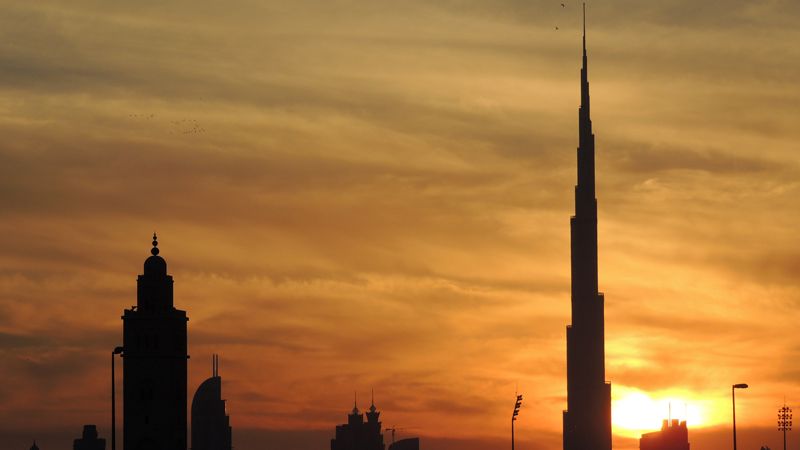 Buying Freehold Property
Freehold property gives you full ownership of your name for an unspecified length of time. Dubai's government has announced so-called Freehold Decree in the year 2002.
It is also stated on Dubai Land Department's website: "Freehold ownership is absolute and unrestricted by time and extends to the land and all buildings thereon".
Buying Freehold property is one of the most preferred options for foreign investors but is usually more expensive as well. Buying this type of property gives you full right and no restrictions to lease, rent out or sell the property.
The introduction of a new 10-year visa for investors, which is not a very common practice among countries. With this new visa rule, Dubai has become on-par in terms of foreign ownership regulations.
Freehold Areas in Dubai
Being open for foreign investors, Ruler of the Emirate in Dubai, His Highness Sheikh Mohammed Bin Rashid Al Maktoum, has also designated some areas where one can buy freehold properties. These are famously for being the best areas altogether.
It is recommended to get in touch with us for more information about the different freehold areas for the latest information as regulations changes from time to time.
Buying Leasehold Property
A leasehold property is also referred to as usufruct; however, leasehold is the more common and understandable term. Under leasehold property, one can get the right to lease the property for a period of up to 99 years. Lease term normally stretches between 30 to 99 years; however, 99 years is the maximum lease term one can get. When the term expires, the ownership goes back to the landlord. 
The price accelerates faster when the lease renews. However, price appreciation is not as high the closer you get to the expiry date of the lease. One of the prominent features of this kind of property is that you can do practically everything with this kind of property, except for destroying it.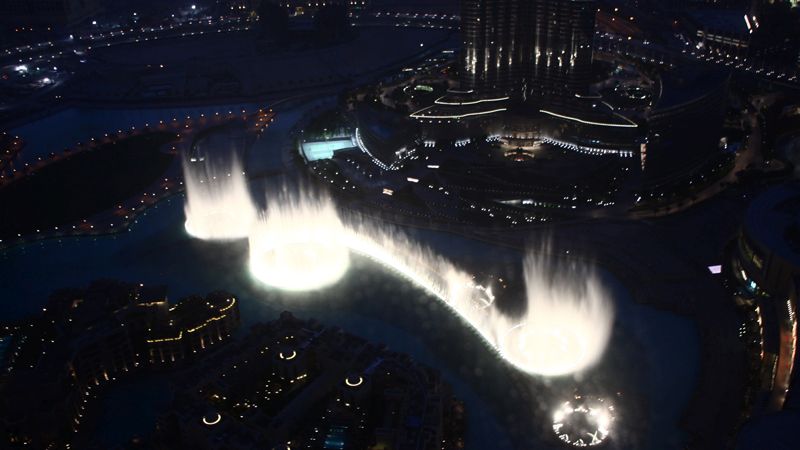 Eligibility & Financial Requirement for Buying Property in Dubai
Required ID and VISA Documents
You do not need to hold any type of residency permit to buy property. All you need to do is present a valid passport to prove your identity. However, if you are planning to stay there, you need to take care of the below:
You should have 'Property Holders Visa' which has a validity of six months

This visa allows the foreign investors to stay in Dubai for six months so that they can do proper research to make their investment fruitful

To qualify for this, the property you buy must have a value greater than 1 million dirhams, which equates to around $272,000

You must be buying as an individual, not as a company
Determine the Full Cost
Property investors should be certain about the different types of costs attached to the property. While determining the overall cost of the property, the investor should take into account the costs like purchase price, the deposit, transfer fees, estate agent fees and the potential for currency exchange rates to fluctuate.

It is not legally necessary, but it is advisable to employ a lawyer to help you negotiate all the paperwork.

Include the costs of a lawyer in your calculations.

A new-build property will likely require a land registration fee of around 2%.
Getting a Mortgage in Dubai
The mortgage market in Dubai is very developed. You may find variety of mortgage providers, from globally known brands to more localized institutions. All you need to do is choose the one that suits your needs better. You can get a mortgage in Dubai either for the home you want to live in or for an investment property. You can also get a mortgage for commercial properties which includes warehouses and office properties.
The paperwork has become relatively simple.
Most of the time you will just need to present monthly income from the past 12 months that can cover the monthly payments of the mortgage.
You can get a mortgage of up to 50% of the price of the property.
You can contact us and ask which banks have already approved financing for certain developments. There is a higher chance these banks will approve your mortgage.

Mortgages in Dubai are paid in monthly installments, with 15 years mortgages the most common. 

The maximum length of a Dubai mortgage plan is 25 years.

Mortgage repayments, combined with any other monthly expenses, must not exceed 35% of net monthly income.

As exchange control is a complex subject, it is advisable to obtain appropriate professional advice before deciding to take out a mortgage in a foreign currency.

Mortgage rules change often in Dubai, so do not hesitate to contact us to get all the up-to-date information.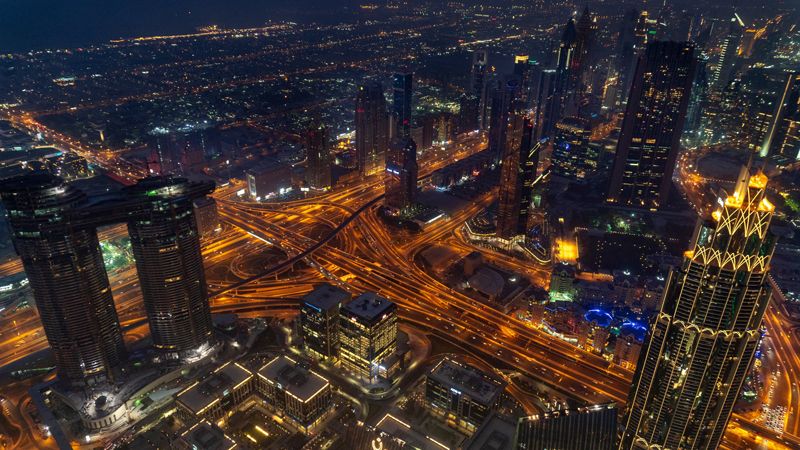 Property Taxes and Fees
Dubai Land Department Transfer Fees:

4% plus AED 540 administrative fee

Registration Fees:

AED 2,000 for property below AED 500,000

AED 4,000 for property above AED 500,000

Mortgage Registration & Processing Fees:

0.25% of loan + AED 10 fee

Up to 1% of the loan amount

Estate Agency Fees:

2 percent of the purchase fees

Conveyancing Fees (wherever appropriate):

AED 6,000 – 10,000 

Valuation Fees:

AED 2,500 – 3,500

Oqood Fee, for Off-Plan Properties:

4 percent of purchase price

Down Payment:

25 percent or more of the property cost

VAT:

As of January 2018, the Dubai Government has added a VAT of 5 percent
Suggestions to Foreign Investors
Make sure that developer or real estate agents is RERA (Real Estate Regulatory Agency)/ Dubai Land Development (DLD) approved

Check out other properties of the developer to assess the quality of work, from whom you are planning to buy property

Get a complete idea of payment terms and conditions

Be sure whether you can purchase property in the area of your choice as per legal requirement

Ensure that the property is worth investing the value by conducting price check

Be certain that you have considered all the costs like deposit, agent fees, transfer fees, etc.

Be aware of your contractual obligations and consult for legal advice if required