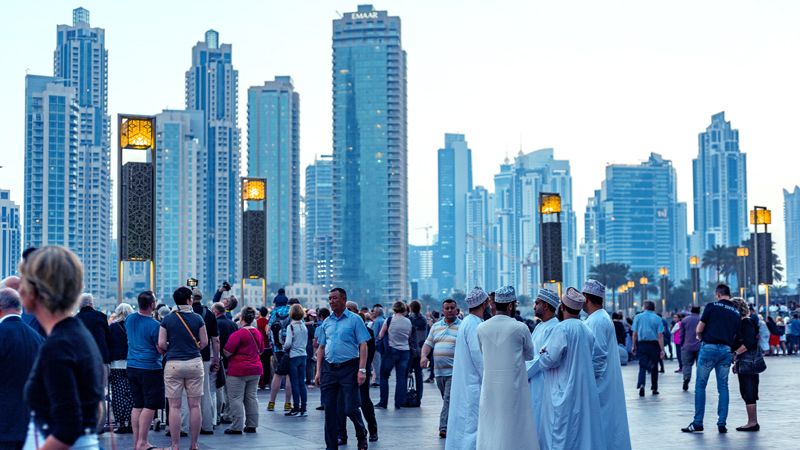 The balance between supply and demand is very much essential to keep the market active. This rule applies to all the market irrespective of its type. UAE's property market is one such good example of it. UAE is witnessing a fall in property prices for apartments, houses and villas since 2014. The huge supply glut is the main reason for it. Strong US dollar, low oil prices, and negative investor sentiment were also the contributing factors to the fall in property prices. Abu Dhabi has seen a 29% decline in apartment sale prices and an 11% decline in villas sale prices since the end of 2015.
To balance the difference between supply and demand for property in the market, the government has taken the necessary steps and has also introduced reforms. A special committee was formed in 2019, which has curbed the new project launches to set the sustainable balance between supply and demand. The special committee also aimed to regulate Dubai's real estate sector by ensuring its competitiveness and the value added by new real estate development projects to the emirate.
Dubai's property market has witnessed its last peak in 2008, and since then sale prices of one-bedroom residential units have registered a decline of 51%. Bigger homes prices registered a 47% drop. However, the decline in Dubai's property sale price is likely to ease this year; considering the lowest practical level of development costs.
Property Price Research in 2020
Research shows that the actual number of units with the scheduled date of completion in 2020 is approximately 90,000. At least 39,000 new flats and 10,600 villas will join the market this year. This will further inflate Dubai's property supply, according to Asteco, a UAE-based real estate services company.
---
"While we expect rental rates to contract further, sale price declines are likely to ease in 2020, particularly for newly launched projects, as development costs are approaching the lowest practical level. Secondary property prices will, however, most likely record additional drops," Asteco said.
---
According to the property experts, sale prices of properties will rebound over the next several months. The main of which is positive sentiments of market and investors, and an expected decline in new property launches. Seven Tides, UAE based residential and commercial property developer, has indicated that Dubai's property market will recover in 2020. According to the developer, Expo 2020, government initiatives and favorable payment plans for developers will aid in the market's recovery.
If we believe property experts, property prices in Dubai will rebound in the coming months. And this is despite the addition of new properties to the market.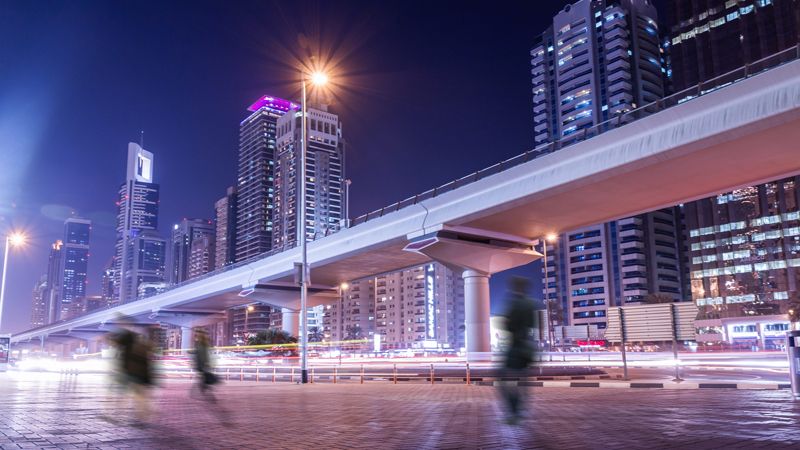 The Property Experts' Opinion
---
"Prices could see a rebound for reasons related to a possible end of a correction cycle and an emerging positive sentiment closely related with the expected improving economy going forward," Haider Tuaima, head or real estate research at ValuStrat, told Zawya.
---
Dubai's Expo 2020 will attract at least 25 million overseas visitors. We are expecting the event to generate an investment of $33.2 billion until 2030. The event will also create approximately one million jobs in this decade which will positively impact the overall property market.
---
Chris Hobden, head of Strategic Consultancy, Chestertons MENA, said: "The Dubai residential market in Q4 2019 is alluding to a more positive outlook for 2020. This is thanks to the slowdown of sales price declines and the leveling of rental rates. This does, however, have to be tempered by the volume of new units scheduled for delivery in 2020, which makes the short-term recovery of prices in the Emirate unlikely."
---
Dubai's Property Prices Movement
In the property market, apartment sale prices witnessed a 2% decline in Q4, a notable slowdown from the previous quarter. Villas also witnessed a 3% decline during the same period. The property prices in Business Bay, Dubailand, and Dubai Marina have shown resilient behavior. They remained unchanged at AED 1,000, AED 700, AED 1,030 and AED 847 per sq. ft respectively.
Jumeirah Village Circle saw the largest decrease in Q4 in the apartment market with a 9% decline, from AED 685 per sq. ft to AED 623 per sq. ft. Motor city also witnessed a price drop of 7%. The Views has only witnessed price movement upward with an increase of 4%, returning to levels in Q2.
The decline in prices in the Villa sales market was well evident, down to 3% in Q4. Jumeirah Park witnessed the highest decline, down 8% to AED 740 per sq. ft. The Lakes observed modest declines of 2%, and The Meadows, 3% with prices dropping to AED993 and AED822 respectively. However, Arabian Ranches was the only villa location witnessing a price increase from AED 793 per sq. ft to AED 808 per sq. ft in the same period.
"Oversupply contributed to declining capital values in Dubai and has resulted in further price declines in Q4," added Hobden.
The rental property market, witnessed no movement in Q4, signaling long term rental market has leveled out. It is expected that new draft law may come with rental rates fixed for three years upon signing the contract. Downtown Dubai was the only area to witness an increase of 8% in the apartment rental market. However, rental prices in DIFC, Discovery Gardens, Dubailand, International City, and The Views remained unchanged on a quarterly basis. 
Dubai's Growing Property Market
According to the new research, Dubai's real estate market could see the first signs of growing market confidence. The results of Dubai Market Report Q4 2019 show that transaction values have also shown the positivity in the market. There was a 60% increase in completed units compared to 2018, and a 99% increase in off-plan units. The transaction volume was also positive in 2019, in completed and off-plan units. They saw a 39% and 68% increase respectively when compared to 2018.
The rental prices have bottomed out in the villa rental market. Developments like Arabian Ranches, Jumeirah Islands, Jumeirah Golf Estates and Palm Jumeirah were hit the most. The Spring saw a 3 percent decrease in rents where the three-bedroom villa was available at AED140,000. Victory Heights, where the same size was available at AED125,000, a decrease of 4 percent. 
"To ensure high occupancy in 2020, landlords will have to be realistic in the face of tough market conditions. The incentives previously offered to tenants, such as rent-free periods, multiple cheques and short-term leases will continue. We expect that an increase in tenant demand for monthly direct debit payments is also likely," said Hobden.
"Despite the challenging environment for landlords, due to falling rents, they still see Dubai as providing decent yields in the long-term rental market. The 10 most popular communities offer returns of between 6%-9.5%. To put this in context, prime rental yields in major global cities such as London or Hong Kong, are currently below 5%," he added.
Future of Dubai's Property Market
January '20 witnessed a slow decline in Dubai property prices continuing the last summer trend. This is according to the new research from real estate consultants ValuStrat.
"The first month of 2020 continued the trend of capital values declining less than 1%, a trend which began in June last year," ValuStrat states in the report. 
The first month of 2020 witnessed a 37% jump month on month basis in ready home transaction volume. Properties developed by Emaar, Dubai Properties, Nakheel, Revi Real Estate, Al Mizan International, and Damac Properties, topped the sales charts overall.
Jumeirah Village, Arjan, Business Bay, Downtown Dubai, Jumeirah Beach Residence and Dubai Creek Harbour saw a top off-plan transaction in January '20. Most transacted ready homes were in Arjan, Dubai Marina, International City, Town Square, and Jumeirah Village.
Dubai Expo 2020 and Property Prices
Dubai's Expo 2020 will be playing a crucial role in Dubai's property market. The theme of the Expo 2020 is 'Connecting Minds, Creating the Future'. This Expo will mark a major milestone in Dubai's transition from an oil-centric economy to a diversified, knowledge-based economy. After-effects of Expo 2020 will be more consequential to Dubai according to experts.
According to Prabhakar Rao, Managing Director of Gemini Property Developers, Dubai South will emerge as a microcosm of modern real estate and architecture, post Expo 2020. During the duration of the Expo, tourism will be at its peak. This will boost the rental market and the same will continue even after April '21.
With 46,000 property units expected to join the market after June '20, it will coincide with the Expo. This in turn will strike a perfect balance between supply and demand and help the market to achieve equilibrium. An initiative of tokenization of real estate units will open-up foreign investment and thereby induce price stabilization.
Having the outlook of Expo 2020, the government takes initiatives to balance supply and demand in the property market. A low decrease in property prices compared to previous years makes 2020 a great time to invest in Dubai property market. We expect that residential properties will touch record levels this year keeping pressure on rentals and prices. With lower prices and enhanced affordability schemes, Dubai will draw more investors and buyers. They will keep snapping up the opportunity to purchase real estate at more affordable prices. Investing in Dubai's property market now will earn you higher yields.
As the saying goes "Have your share of bread before somebody else eats it". This fits perfectly for Dubai's property market too. You need to sow a seed today if you want fruit tomorrow.