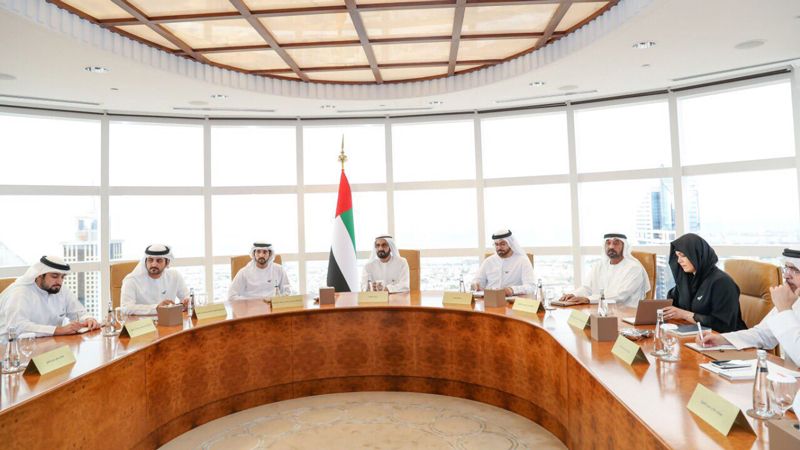 His Highness Sheikh Mohammed bin Rashid Al Maktoum, Vice President and Prime Minister of UAE and Ruler of Dubai, made an important announcement at the second Dubai Council's meeting, held on 14 January about the formation of the new district. The new district has been named 'Dubai Future District', with which the new economy is set to take shape in Dubai.
---
HH Sheik Mohammed tweeted: Today, at the second Dubai Council session, we launched the Dubai Future District, a new space dedicated to the development of the future economy, as well as an AED1 billion fund to support the new economy companies who can power Dubai's future growth.
---
The Dubai Future District will debut behind the Museum of the Future. It is planned to connect the Dubai Future District to Dubai World Trade Centre (DWTC), Emirates Towers and Dubai International Financial Centre (DIFC), via a bridge, making it the Middle East's biggest future economy focused district. The new district is set to include a future economy research center, incubators & accelerators and an innovative space for future economy pioneers
The Dubai Future District Fund
The announcement of the new district is supported by the fund of AED1 billion, which will be used to support the new economy companies operating from Dubai Future District. With this announcement, Sheikh Mohammed has a vision that foreign investors and talents will position Emirate as a preferred destination.
---
With a vision to make Dubai, Global Economic Capital, HH Sheikh Mohammed said on Twitter: We also outlined directions to raise Dubai's volume of non-oil foreign trade to AED2 trillion by 2025. To achieve this, we have assembled a team to set-up a new logistical & legislative framework to open new markets, as we prepare to become the capital of the new economy.
---
Sheikh Mohammed, gave directions to establish 50 offices across 5 continents to promote different sectors of Dubai, which includes:
Tourism

Emirate's commodities

Cultural & Creative Sports

Human Resource
---
HH Sheikh Mohammed also tweeted: The Dubai Council's work will dramatically increase in the coming months. 2020 will be a year of significant change & real transformation on our journey over the next decade. My message to the strong-willed among us is to prepare yourself for a new era full of possibilities.
---
Dubai in the Year 2020
Dubai has decided to implement disciplined financial policies in line with international best practices. This was evident in the fiscal year 2020 budget. Abdul Rahman Saleh Al Saleh, director-general of Dubai's Department of Finance, expressed to offer economic incentives to attract more investments. This will improve the emirate's competitive position and implement the goals of the strategic plan 2021.
Dubai's economy is expected to grow by 3.2 percent in 2020, faster than the 2.1 percent growth in 2019.
Sheikh Mohammed has shown his commitment to continue working for the betterment of emirate. He did this by launching many joint projects in line with the Document announced on January 4, 2020. The Sheikh has taken different initiatives to develop the emirate. He did this by welcoming talents from local and foreign, creating job opportunities, supporting entrepreneurs and startups financially, and facilitating new companies and innovative ideas, which will design the economy of the future.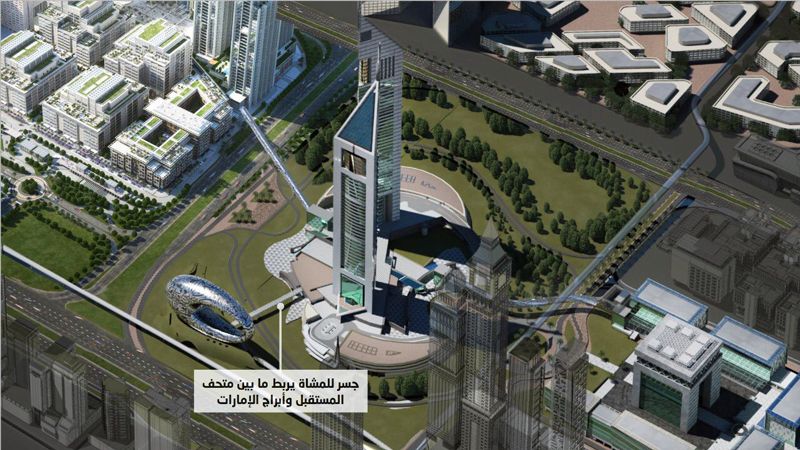 To support the economy of the future, ten initiatives will be launched soon:
Dubai Future Economy Fund:

AED1 billion fund to provide support and facilities needed by tech startups

Office of Future Economy Companies:

Establishment of future economy company offices to serve future foreign investors

Issuing five-year residency visas

Issuing licenses for innovative projects

Offering banking facilities

Offering legal services

Providing flexible workspaces, training & workshops

Legislative licenses to innovate & experiment:

Offering licenses to future economy entrepreneurs to test their innovations in designated areas 

Reduced Housing Prices:

Partnering with real estate developers to provide affordable housing options

The platform for Financing & Consulting Services:

Offering platform to obtain funding and necessary consultations to start and expand activities of future economy entrepreneurs

A New Stock Exchange:

A platform to obtain financing and to raise capital in a more flexible system

Formation of largest Space:

Creating a space to provide training in innovation and development prototypes

The Future Economy Research Centre:

For contribution to the design of applied research through several specialized laboratories

Graduation of future economy companies:

To support innovative students by offering educational materials and opportunities to obtain grants from government and private agencies

International Conferences:

Hosting international events and conferences to provide a global platform for future economy leaders 
What Dubai Future District holds for the Property Market?
If you are a real estate investor, you would have already heard about the rise in Dubai's property market and property transactions hitting 11 years high in 2019, which was an outcome of new government policies. Dubai Marina, Downtown Dubai, and the Palm Jumeirah is a popular area for renting. They have made a significant contribution to this achievement.
Implementation of new government policies and different lucrative schemes offered by developers have already made Dubai a perfect destination for investment in the property market to gain good returns. Now, an announcement of Dubai Future District with the initiative explained above will act as icing on the cake for Dubai's real estate market for foreign investors. This will also give a chance to earn great returns on their investment.
There are great opportunities to invest in some of the surrounding areas, where Dubai Future District is set to debut. Jumeirah Beach Residence Dubai, Dubai Creek Harbour, Business Bay, Dubai Marina, Dubailand are some of them, to name a few. These areas are in easily approachable vicinity of the announced new district. This makes them a perfect place for investors to buy properties.
These areas hold a variety of properties ranging from studio apartments to villas. You may pick and choose which may suit your pocket considering choice and amenities.
Start Investing now. For more information about Dubai Properties